#1 Fort Worth Roofing Company
Serving Local Fort Worth Residents for 25+ Years
Contact Us Today for a Free and Fast Estimate From One of Our Expert Roofing Contractors
Why Work With Us?
Premiere Roofing has earned the reputation for being the best roofer in Fort Worth by providing

responsive service

,

quality roofs

, and

lifetime warranties

for over 25+ years.
If you are in need of an emergency repair please reach out to us at our 24/7 phone service.
We offer free estimates with no obligation.
Roofing Services in Fort Worth
Our Process
Contact Us

Roof Inspection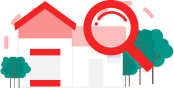 Insurance Meeting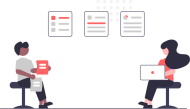 Roof Installation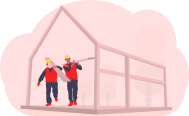 Final Inspection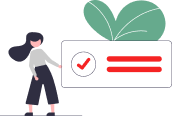 Contact Us
If you are worried about a leaking roof or just interested in knowing the condition of your roof the first thing you should do is contact us. We will send out one of our local Premiere Roofing project managers immediatly to take a look. There are multiple ways of getting a hold of us. Below you will see that you are able to call, email, schedule an appointment, or even chat with us live. We look forward to working with you.
Roof Inspection
Once our project managers gets your information they will contact you directly whether that is through a call, text or email. They will ask you a couple of questions to get an inital understanding of what you are needing and schedule a time to come out to your property to determine the best course of action to fix the issues you are having. Once they arrive at your home they will take detailed notes on your roof and any other damages they might notice. If you are using insurance it is at this point we would want you to submit a claim if there is enough damage to get it approved.
Insurance Meeting
Once you file your claim an adjuster meeting will be scheduled which our project manager will be attending with your insurnace to make sure they dont miss anythign or need help determining where the damage is. At the conclusion of this meeting we will be on to scheduling your new roof.
Roof Installation
If your roof only needs a repair then your project manager will get it patched up in most cases on the same day. In the case of doing a full roof replacement we will schedule a day for the install to happen. A day or so before the install we will have material dropped at your home to have them ready by the time our installers get to your property. The day of the install we will be there bright and early and start around 7 AM. Your project manager will be available if you have any questions or concerns on site. Most jobs will take just one day but that is of course based off the size of your roof.
Final Inspection
Finally we want to hear from you about how your experience was. We make sure to walk the project with you and answer any last questions you have before we part ways. And of course if you enjoyed the service we provided we would like a 5 star review on Google.
Our Lovely Customers
I am delighted by their dedication to quality of service. My roof was repaired by them months ago but the high wind storms recently exposed a leak. Sam inspected the roof and got it fixed with no questions asked. I will always use them for my roofing needs.
mike b.
Excellent customer service and communication through the claim process. Highly recommend.
Drew C.
Character isn't revealed in how one treats a friend so much as how one treats the waiter. Speaking as something of a waiter for this business, they've revealed amazing character both individually and as an organization. Stop and meet these people. You'll be better for it.
jack o.
More Reviews:
The best roofing experience you will ever have!