Reliable Service, Fair Pricing, and Lifetime Warranties
Special Offer
Save $100's on Roof Replacement
Your Roof is Damaged.
Now What?
The best thing to do when you are having an issue with your roof, whether its a leak or missing shingles, you should contact the professionals. We will provide a local Premiere Roofing project manager to you that will come out and give you a free no obligation roof inspection.

With 25+ years in business our professionals are able to analyze the damage that you have sustained, whether that's from hail damage, wind damage, or just old age, and are able to recommend the best course of action to protect your home.
Roof Installation Process
Contact Us

Roof Inspection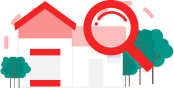 Insurance Meeting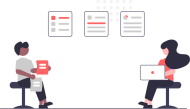 Roof Installation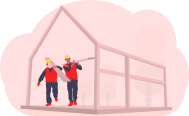 Final Inspection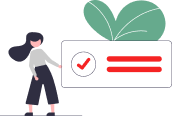 Contact Us
If you are worried about a leaking roof or just interested in knowing the condition of your roof the first thing you should do is contact us. We will send out one of our local Premiere Roofing project managers immediatly to take a look. There are multiple ways of getting a hold of us. Below you will see that you are able to call, email, schedule an appointment, or even chat with us live. We look forward to working with you.
Roof Inspection
Once our project managers gets your information they will contact you directly whether that is through a call, text or email. They will ask you a couple of questions to get an inital understanding of what you are needing and schedule a time to come out to your property to determine the best course of action to fix the issues you are having. Once they arrive at your home they will take detailed notes on your roof and any other damages they might notice. If you are using insurance it is at this point we would want you to submit a claim if there is enough damage to get it approved.
Insurance Meeting
Once you file your claim an adjuster meeting will be scheduled which our project manager will be attending with your insurnace to make sure they dont miss anythign or need help determining where the damage is. At the conclusion of this meeting we will be on to scheduling your new roof.
Roof Installation
If your roof only needs a repair then your project manager will get it patched up in most cases on the same day. In the case of doing a full roof replacement we will schedule a day for the install to happen. A day or so before the install we will have material dropped at your home to have them ready by the time our installers get to your property. The day of the install we will be there bright and early and start around 7 AM. Your project manager will be available if you have any questions or concerns on site. Most jobs will take just one day but that is of course based off the size of your roof.
Final Inspection
Finally we want to hear from you about how your experience was. We make sure to walk the project with you and answer any last questions you have before we part ways. And of course if you enjoyed the service we provided we would like a 5 star review on Google.
Different Types of Roofs/ Shingles
Asphalt Shingles
There are multiple kinds of asphalt shingles. The most common shingles you will see in this material type is 3-Tab and Architectural shingles. Residential homes usually use these as they are economical and come in a variety of colors to match the house. Warranties range from 20 year all the way up to 50 years when you get impact resistant rated shingles.
Metal Roof
Metal Roofs are a great option for nearly any home. Installing metal on your roof can lighten the load quite a bit compared to asphalt shingles. Metal roofs are also rated for much longer if not damaged. Some quote roofs lasting 75-100 years. There are two main options when looking at metal roofs which are shingles, and panels. Panels install quicker but if something gets damaged any where on that panel the whole panel will have to be replaced unlike the shingles which can be replaced as needed.
Slate/Tile Roof
Slate and Tile roofs are crafted out of stone or clay. Of course this makes them quite a bit heavier compared to the metal roofing systems. This shingle type is also one of the more expensive option considering there is more strenuous labor for install and of course the shingles themselves. Though the price is higher you are getting a higher quality roof with the lifetime ranging from 60-150 years.
What makes a reliable roofing system?
Our Lovely Homeowners
I highly recommend Premier Roofing! They are professional, on time, helpful and do a fantastic job. Ackman led us through every step and he and his crew did a great job on our home, shop, and shed roof. It looks great and they left their surrounding work area looking better than when they arrived!
Shane S.
A couple months ago, we noticed a leak above our fireplace. I called Premiere Roofing to come check it out. Not only did they show up immediately, they went to bat for me when my insurance company, USAA, dragged their feet for a month!! Premiere's owner even got involved to help us out! Not only did they help convince USAA that my roof truly did have significant hail damage, they did a fantastic job replacing it—and quickly! They even replaced my gutters, at no charge to me. I am so grateful to Andrew Amato and John Morgan for their professionalism, knowledge and kindness. If any of you friends need roof work, these are the guys I would recommend. Thank you Premiere Roofing!!
Maureen S.
The Premier Roofing team lead by Ackman for us in Fort Wort did a fantastic professional job! Starting with working with our insurance company through coordinating the rapid response and quality roof and gutter replacement on our home, detached garage and Shed in one day!
Jay s.
More Reviews:
The best roofing experience you will ever have.