How long does a metal roof last considering it's a bit more expensive than regular asphalt roofs. Metal roofs are the most durable of all types of residential and commercial roofs. The life expectancy of a metal roof is between 50 and 100 years, and some manufacturers claim they can last almost indefinitely.
Metal roofs are not the only long-lasting option for homeowners when it comes to protecting their families from the elements. Because of advancements in technology and new materials, homeowners can choose from several types of long-lasting roofs such as:
Metal Roof
Tile Roofs
Wood Shingles/Shakes
Rubber Roofs
Glass Ionomer (Zinc Polymer) Shingles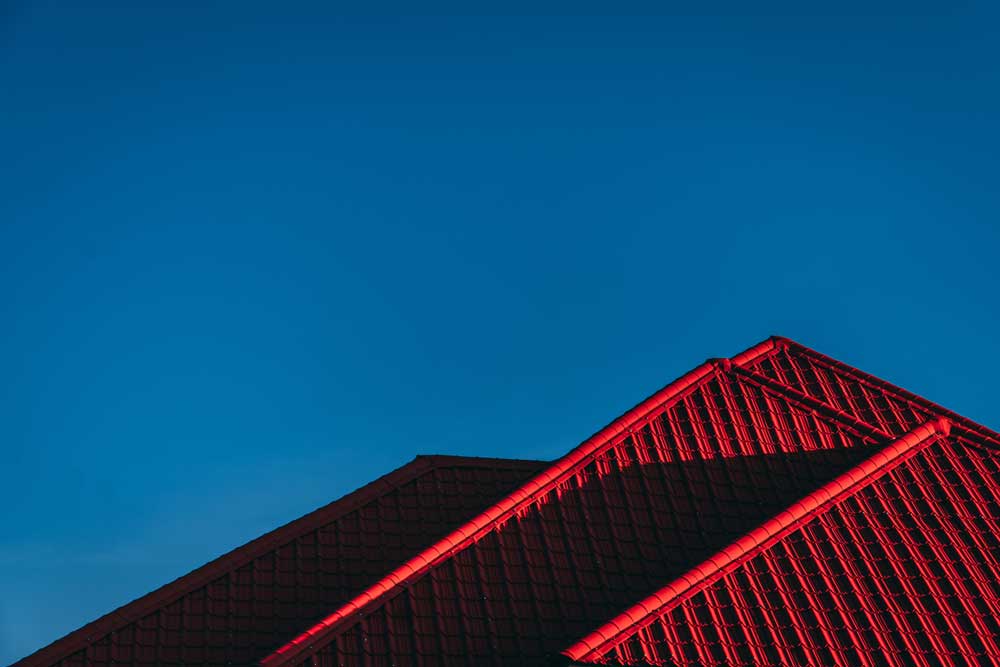 What makes a metal roof more aesthetically pleasing than other residential and commercial roofs is that it has fewer seams. Any seam on any roof can be penetrated by water during storm conditions or spring thaw if the rain gutter system is not properly installed. A poorly installed rain gutter system will lead to early deterioration or failure of any roofing material, including concrete tile, wood shake, asphalt composition shingle, composite shingle, built-up tar, and gravel and steel.
Metal roofs have a life expectancy of almost twice as long as asphalt shingles and up to five times longer than wood shake.
Long Term Use of Metal Roofs
Manufacturers of metal roofing products often cite a statistical study conducted by a third party that shows that properly installed metal roofs have an average life expectancy of between 80 and 100 years. According to North Carolina State University research, both asbestos-cement flat panels and standing seam steel roofing outlasted all other types tested, including asphalt roll roofing, concrete tile, cedar shakes, and clay tiles. In harsh climates such as those found in the Northeast U.S., most architectural experts claim it is unusual for any roof – no matter what the material – to last more than 50 years.
Roofing consultant John Carmody of Roof-Tex summarized a report by the Federation of Roofing Contractors that compared asphalt shingles, metal roofs, and built-up tar and gravel roofs, which stated that "many metal roofs have been in service for 30 years or more." In a 1998 presentation to the Metal Construction Association, Forrest Upchurch, a civil engineer at the Oak Ridge National Laboratory, said: "The life expectancy of steel roof systems may be greater than 100 years." A 1999 article published in Professional Roofing magazine gives a life expectancy range of 40 – 150 years. In 2012, Popular Science quoted Steve Colella, director of technical services at GAF Materials Corp., saying he saw metal roofs last 150 years.
This claim is supported by a report published in the May/June 2001 issue of The American Metal Roofing Magazine that quotes John Kazanjian, executive vice president of the National Roofing Contractors Association (NRCA): "The roofs are expected to last for more than 100 years."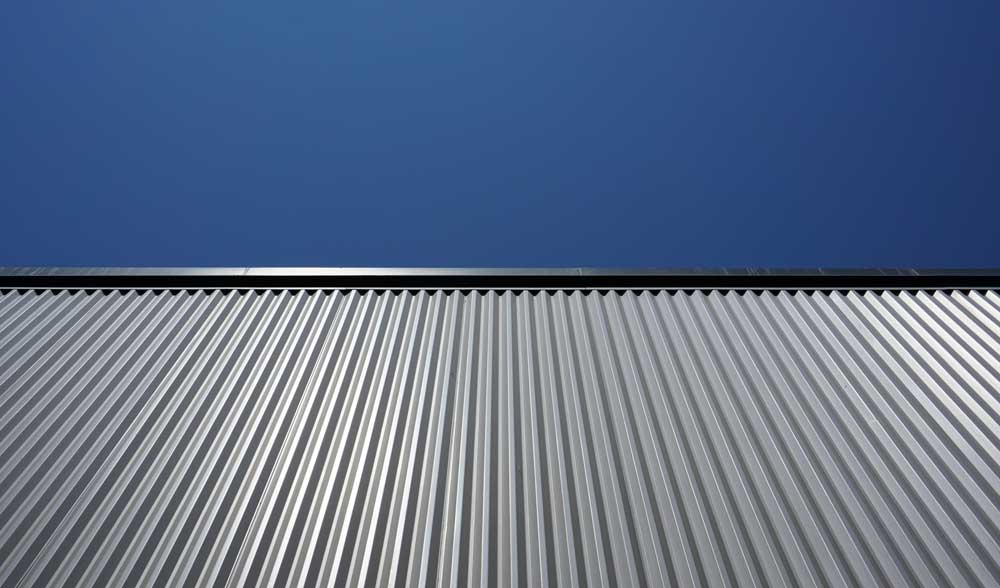 Metal Roofing Installation
According to the NRCA "Metal Construction Manual," there are several factors that contribute to metal roof life expectancy, including the type and thickness of substrate onto which it is applied; how well it has been installed; surface smoothness or lack thereof; quality of artistry; proper fastener installation and use of sealants to prevent corrosion under roof edges.
The manual states that metal roofs can be installed on new construction or replace existing roofs in bad condition. There are no roof decking requirements for some metal roof systems when the roof structure is sound, making them a "fast and simple" installation. Many of these roofs feature fasteners that do not penetrate the roof membrane, thus avoiding leaks caused by penetrations through the waterproofing layer.
When properly installed with a continuous weather barrier, metal roofs help reduce heating and cooling costs. A 2002 study prepared by Oak Ridge National Laboratory found that when insulated to R-19 (UL 94) or greater, metal buildings have been shown to offer thermal efficiencies equal to those of conventional masonry wall/roof systems while offering equivalent wind design pressures at the lower material cost. In 2003, the Metal Construction Association (MCA) published the "Metal Roofing Systems Manual," which included data showing that metal roofs can provide up to 50 percent or more in energy savings.
According to a 1996 report by Texas A&M University, metal roofing is durable and hail resistant, with findings indicating no significant paint loss after three years of weathering tests.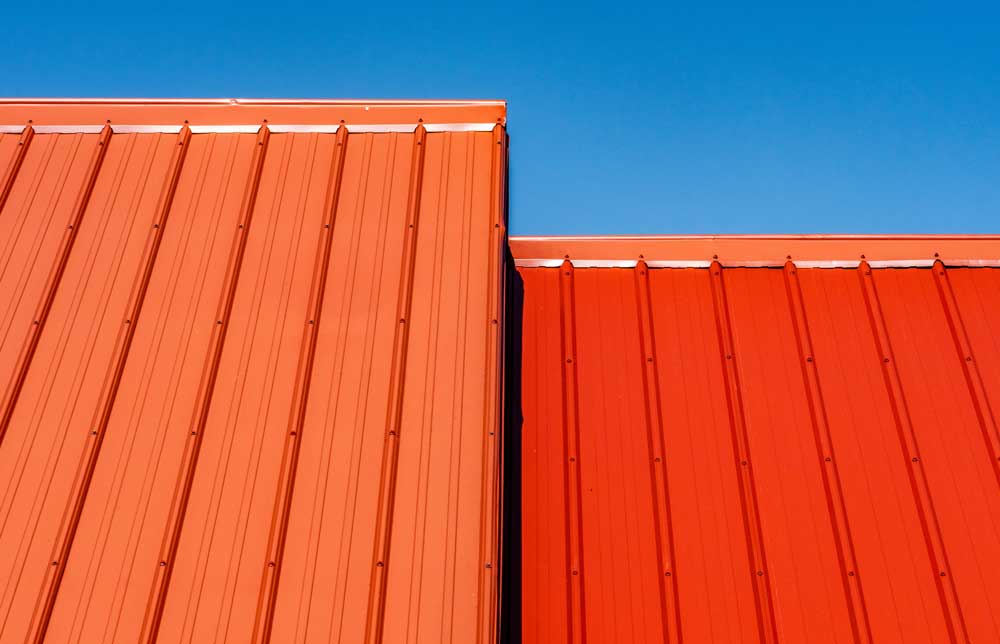 What are some considerations before buying a metal roof?
1) Your new metal roof must have adequate protection against rust, corrosion, and natural elements if it's going to last for this long. You'll want to have at least three layers in place, including an e-coat primer in addition to two topcoats for maximum durability.
2) While keeping your home cool in the summer is certainly one benefit of metal roofs, they do not offer any insulation value, so be sure that you will have an effective ceiling insulation system in place. When it comes to pricing, metal roofs are less expensive to install compared to other types of roofing materials. You can expect an average cost of around $4 per square foot depending on the existing slope of your roof, size, and the number of skylights you have in place, plus features like walkable surfaces.
3) If you have a family member with allergies or asthma, be sure that your installer follows all local building codes when installing ventilation systems so you won't have any unwanted buildup over time. When it comes to getting the best value for your money, choosing metal roofing is certainly one way to go because they don't require frequent replacement like shingle roofs do.

Conclusion
Metal roofs get about 50-100 years as long as they are installed properly. In the circumstance that it does get damaged by hail the insurance that you have will replace it at no cost from you other than a deductible.

Make sure you have a roofer review your insurance with you to make sure that insurance covers everything so the cost doesn't come back onto you.
If you think you might have damage please reach out to us so that we can help you get your home back to the safe haven it's supposed to be.
We serve residents in Sherman, McKinney, Dallas, Fort Worth, and more.

Call us at (888)-ROOF-NOW or contact us online through our form or live chat!